Making Hands-on Learning Fun – ABC Student Cards.
With the two-sided cards, which mirror the Teachers' Text, students connect with the persons, places, or events. The cards are essential for activities presented in the Teachers' Guide and allows the students to reinforce the historical content of the lessons.The tactile experience of the cards, combined with the activities, reinforces learning for all types of learners.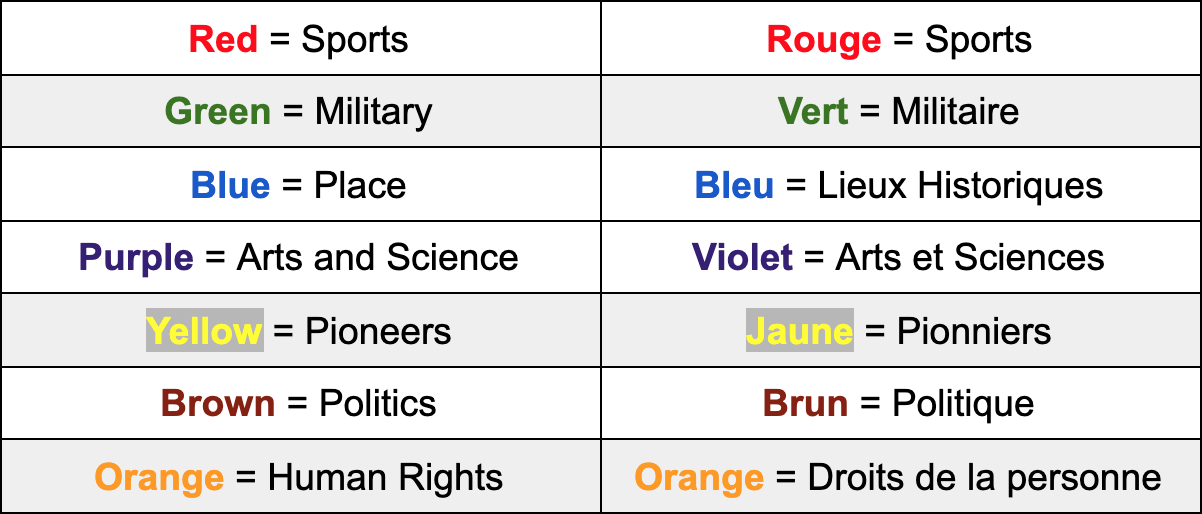 ‣The cards are integrated with the Kit's activities like Black History Olympics and Bingo.
‣The cards are a quick reference for supplemental and enrichment activities.
‣Students easily find their own connections and themes!
‣Two decks of 26 cards come with each Kit
View Product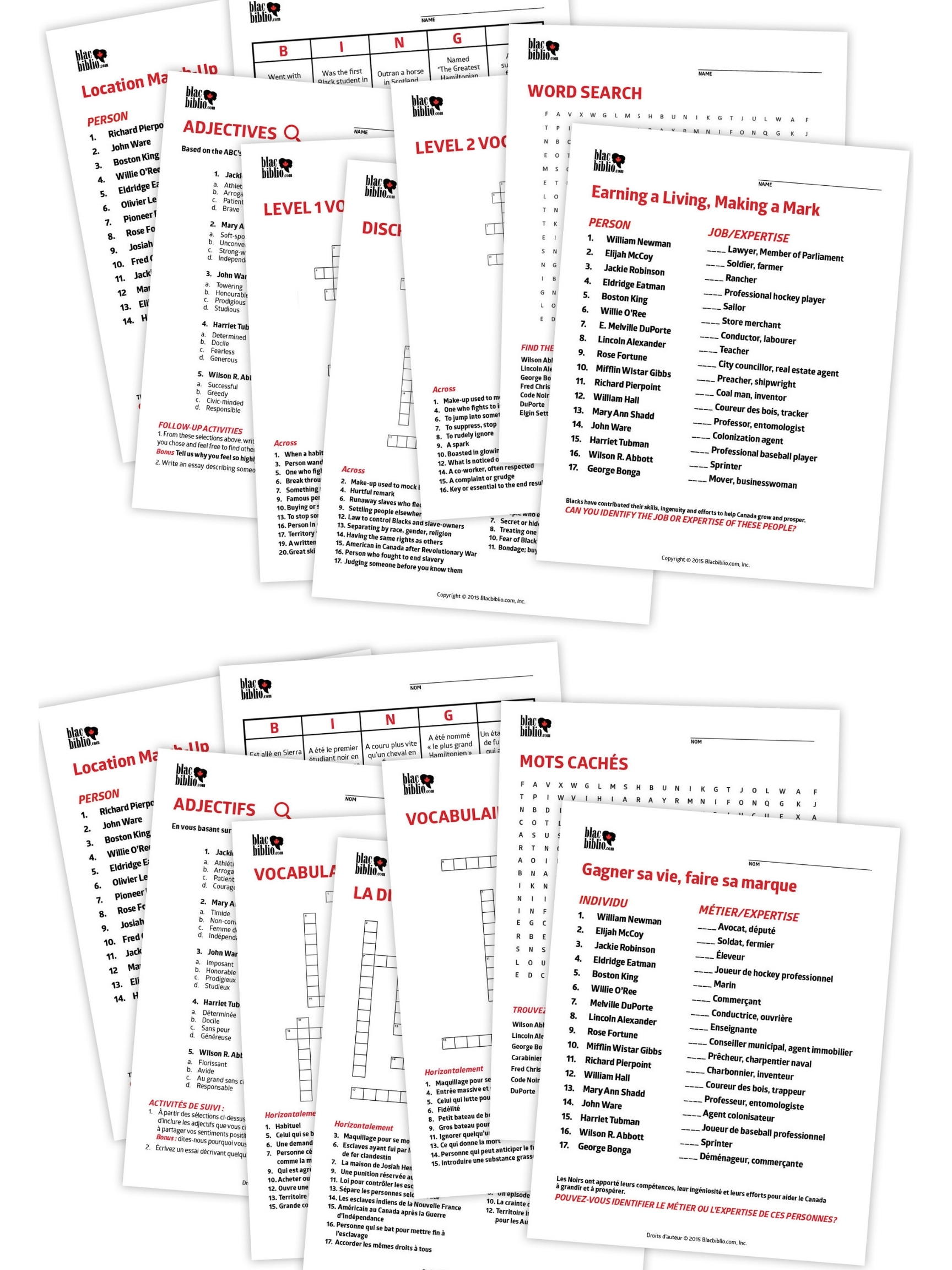 Supplemental Exercise Sheets – Reinforcing and Extending Learning!
Reproducible sheets complement classroom learning and games, check comprehension and enhance vocabulary and literacy skills. The eight sheets in the kit include:
‣Level-appropriate vocabulary crossword puzzles.
‣Bingo sheet.
‣Match-up sheets – locations, jobs, trades, or expertise of characters.
‣Racial Discrimination in Canada, thematic crossword.
‣Word Search for persons, places, and events found in the 26 ABC lessons.
‣Adjectives - An activity for students to express traits of indivduals in the Kit.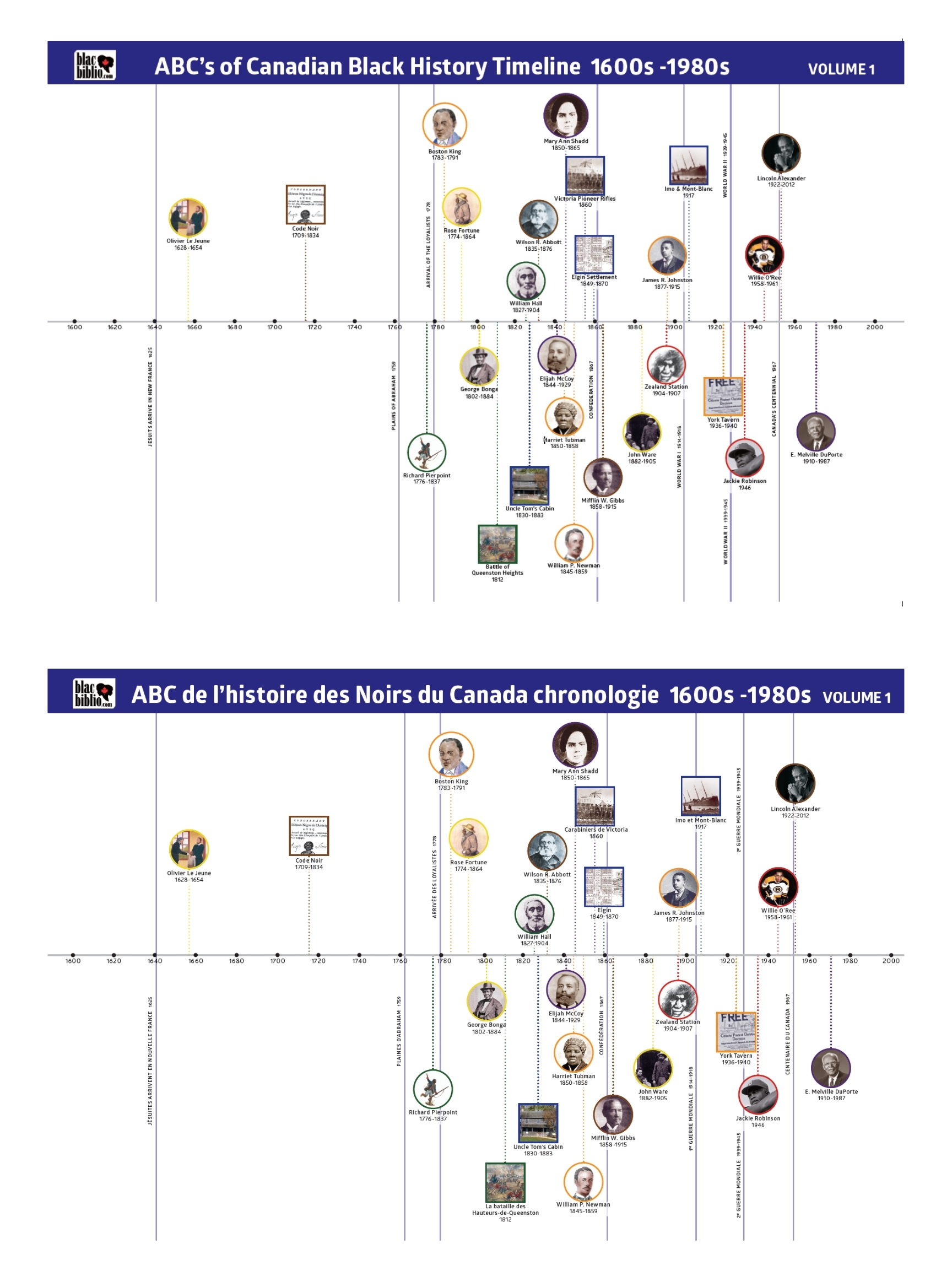 Timeline Poster – Reinforcing Visual Learning
Graphically situates characters, places and events in context throughout Canada's history. Thumbnails arrayed demarcating key events in Canada's exploration, settlement, Confederation, World Wars, and post-Centennial period.
JOIN OUR GOFUNDME CAMPAIGN TO BRING THE ABC'S OF CANADIAN BLACK HISTORY KIT ONLINE.
Bring the ABC's of Canadian Black History ONLINE!