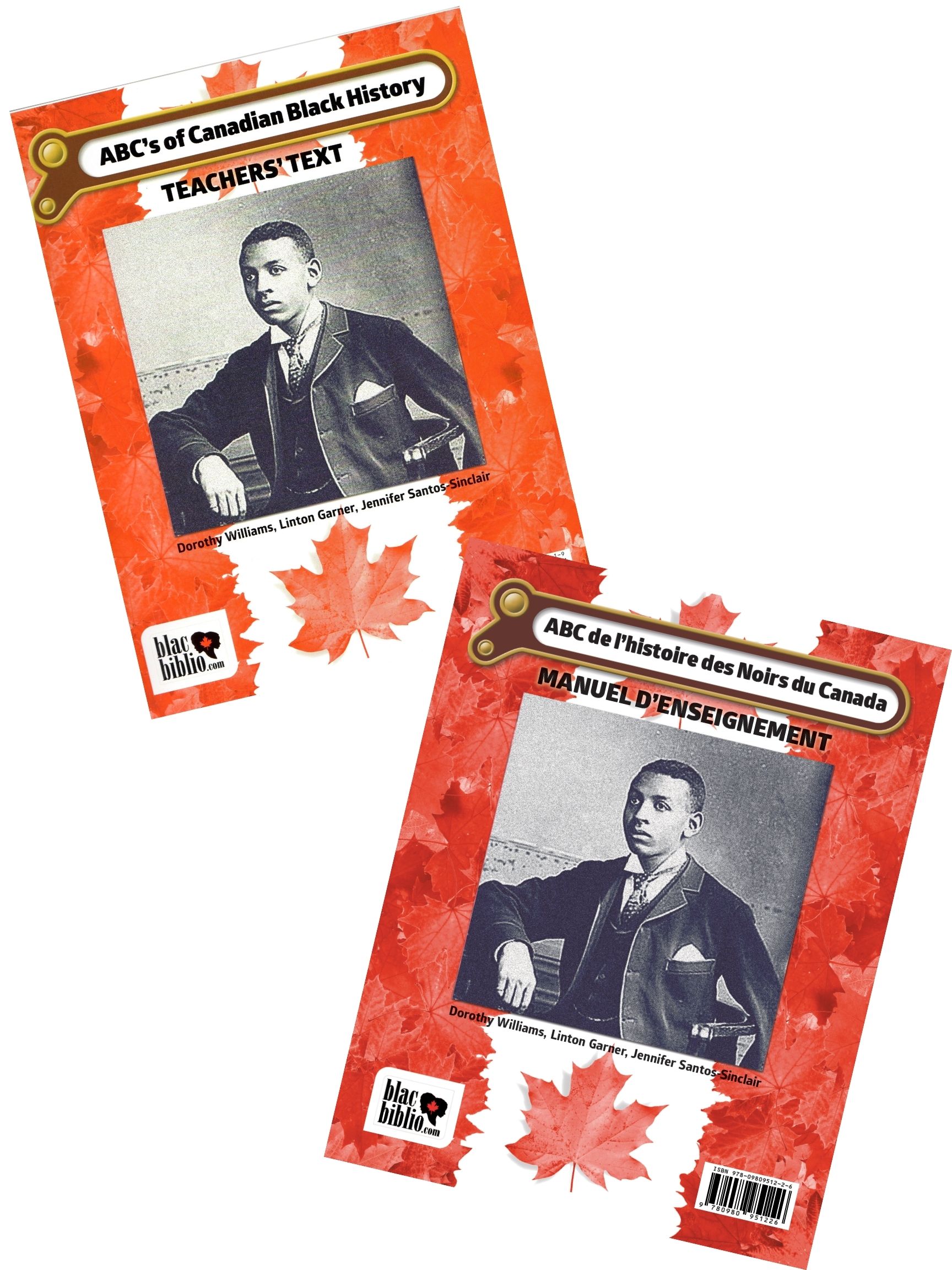 Teachers Text Contents
On the left page:
‣26 Complete Lesson Plans for Canadian Black History.
‣Ditty – a quick mnemonic or poem introduces person, place or event.
‣An illustration, a photo or an historic image.
‣Background summary of historical relevance.
‣Key Words and Terms to highlight in each lesson.
On the right page:
‣ Reading Comprehension.
‣Advanced Questions and Things to Ponder to foster critical thinking.
‣Exploring Context, Contrast and Similarity to encourage higher-level thinking.
‣Explore More has online links to videos, websites and other resources for research and references.
Blacbiblio.com is committed to an inclusive Canadian-focused education.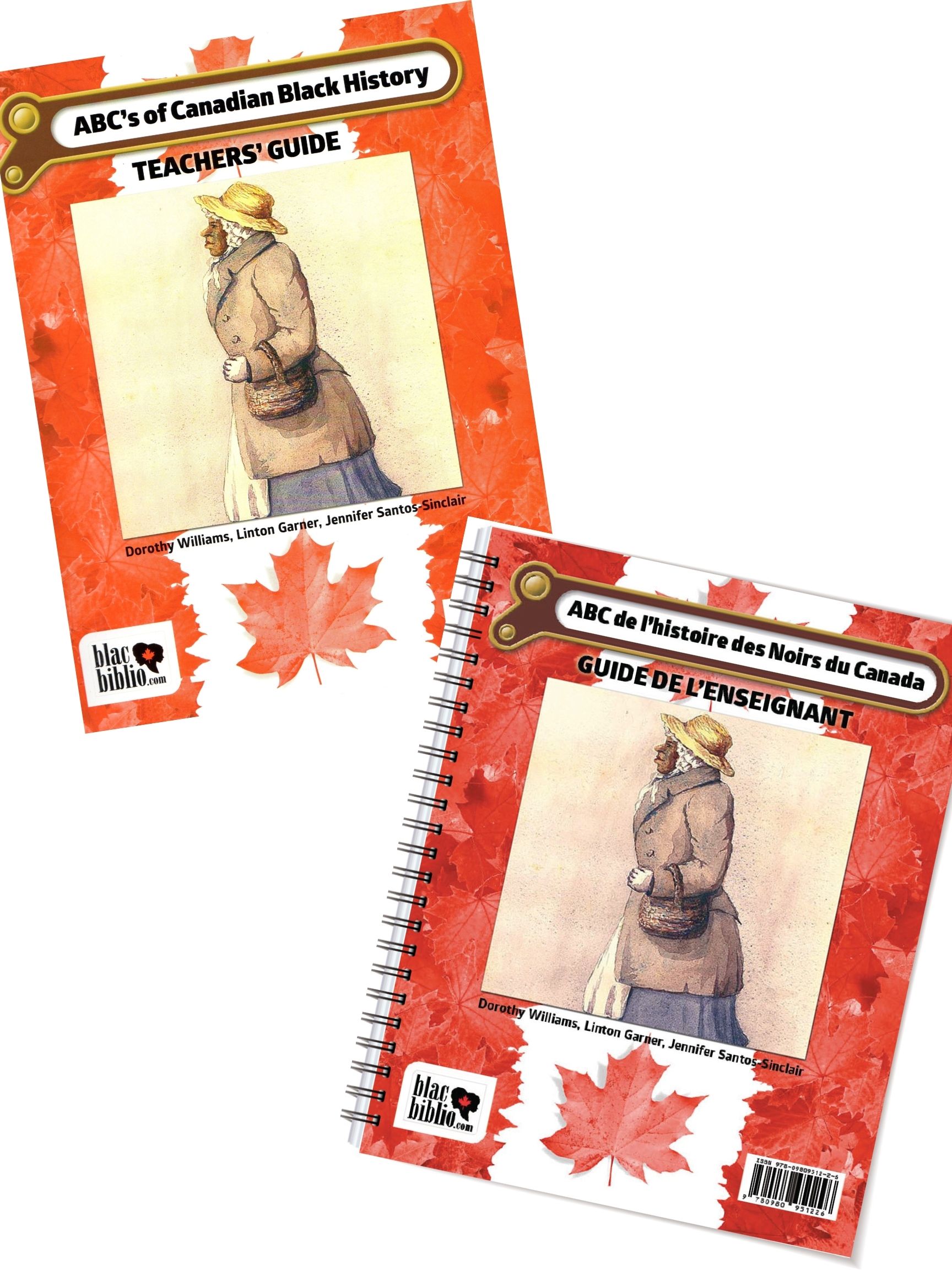 Teachers' Guide for student and supplemental resources
‣Activity Guide includes lesson plans for individual and group activities.
‣Answer Keys answers every question posed in the Teachers' Text.
‣Glossary of words, terms, and phrases from the Kit.
‣Detailed instructions for games and techniques to reinforce lessons.
‣QEP curriculum connections.
Learn More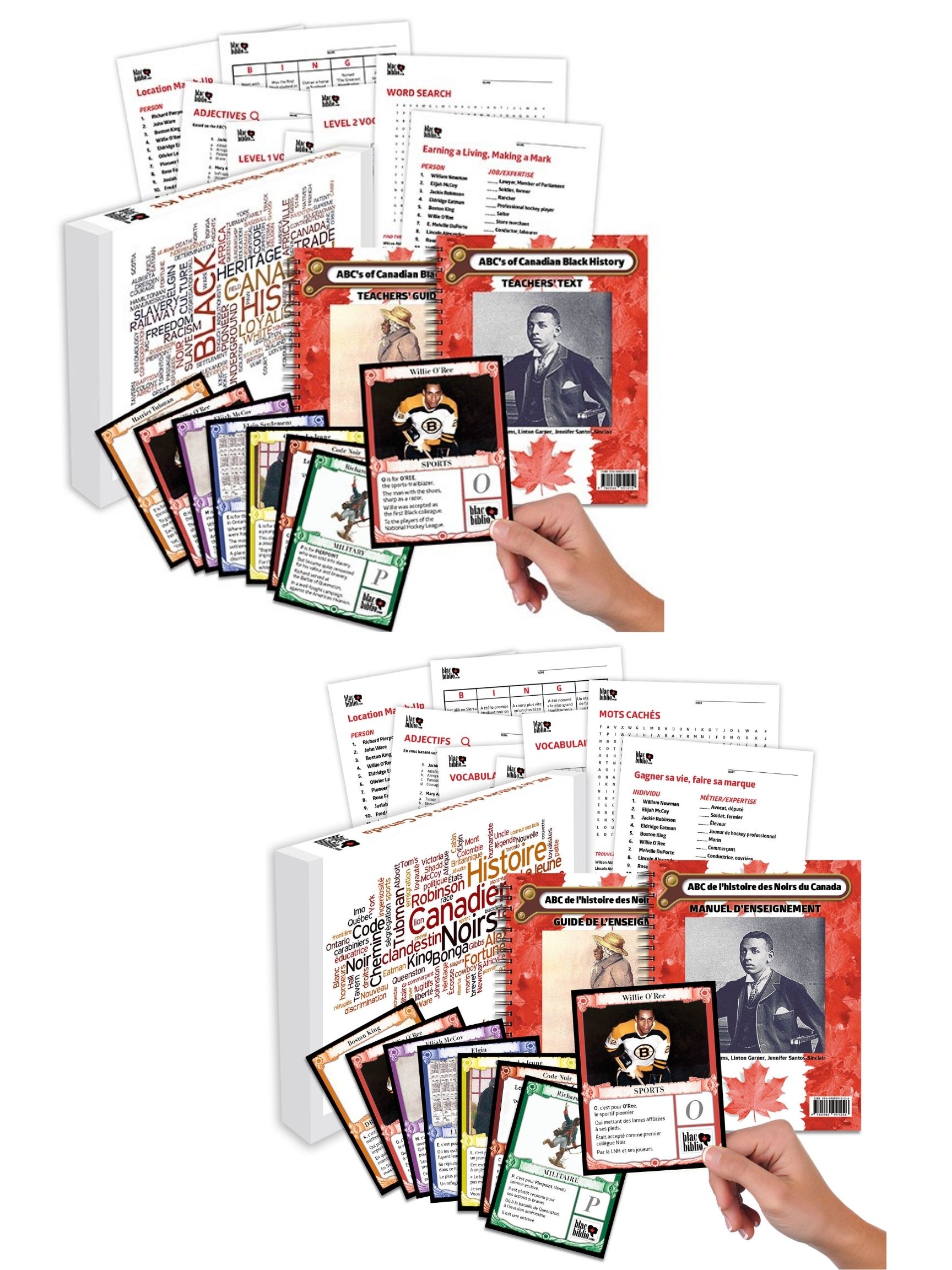 What will your students say they were taught during this time of change and awareness?
‣How will you address the missing voices of our history in our culture? How will you answer students that ask why they did not learn about Blacks, Indigenous and other people of color in their textbooks? The way we taught in the past has NEVER answered these burning questions.
‣The ABC's of Canadian Black History Kit helps you address the historic and current inequalities that 2020's racial tension are bringing into focus. Containing 26 carefully designed lesson plans, the Kit fosters awareness and acknowledges the presence and contributions of Black Canadians. The Kit may help you reach that student who does not see anyone who looks like her in her studies. Help her to understand that "if she can see it, she can be it".
‣Let your legacy of awareness and inclusion be the one that this student, and her classmates, carry forward.
Learn More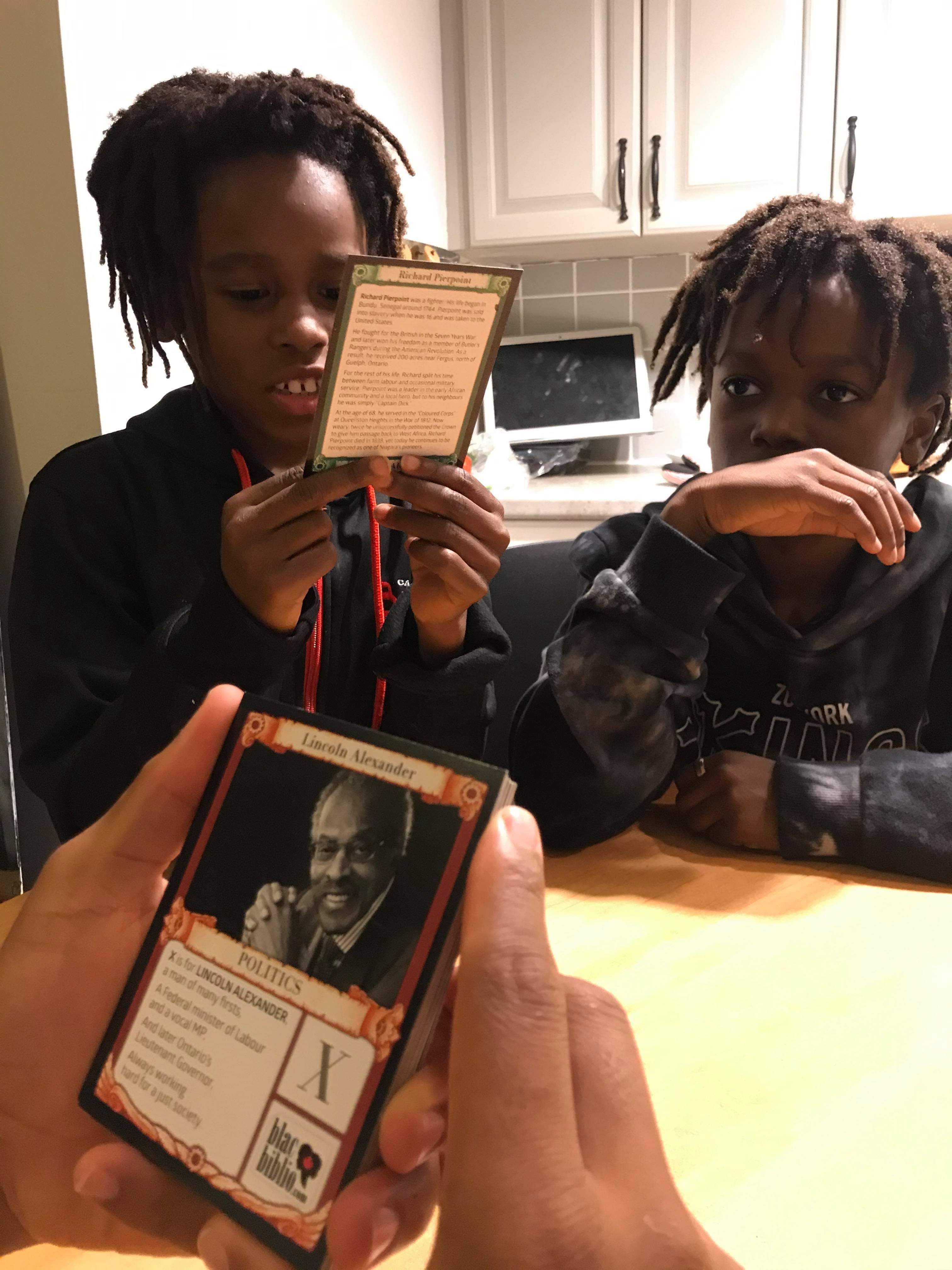 Transforming How We See and Teach Canadian Black History
‣Black History is more than a few weeks in February to celebrate a few heroes and celebrities, who, are often not even Canadian. Until recently, teachers have been hampered by the predominantly white voices in Canadian history and the lack of accessible, easy-to-use teaching resources.
‣Will you be ready for Black History Month? Or are you like many educators who find themselves on February 1st scrambling to create new materials to incorporate diversity within the classroom?
‣The ABC's of Canadian Black History Kit frees up your time by making Black History Month activities easy to integrate into your lesson plans with new-to-you stories AND unique, fun learning activities with your students. Plus, you will find have great resources for integrating Black History into every month and many subjects!
JOIN OUR GOFUNDME CAMPAIGN TO BRING THE ABC'S OF CANADIAN BLACK HISTORY KIT ONLINE.
Bring the ABC's of Canadian Black History ONLINE!